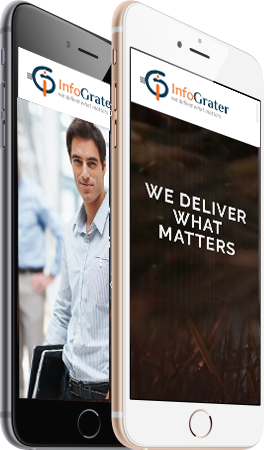 Software Development
As a customer, you need a trusted partner to help you figure out the right development work required. Our experts understand the right Software model
Testing
Software testing is an essential aspect of developing any software product or solution. Sometimes, an early loss of trust can lead to the difference between success and failure
Web & Mobile App Development
Here is where a strong Mobile/ Web app development partner can help with your enterprise mobile/ Web application development needs. A reliable and trustworthy partner will point you towards the right solution and not the most expensive one
Developers
With mega-investments going on across industries there is a huge demand for developers and engineers. We guide you to the right place
Database
We have a strong Inside Sales team. You need help in building your database. Don't search- We are here. Our search will help you to hit the right target audience in your relevant industry.
Others
Any critical issue that you are unable to find answers to- Don't worry, our experts will guide you well
About us.
Everything you need to know about us..
We Make A Difference When You Think It's Time For A Difference. Infograter Allows IT Decision Makers To Search For Needed Software Or Services, View Information About Each Vendor, And Perform Comparative Analysis Using Industry, Business, And Technology Cross-Matching.
Experience More